Press Release
Latest news and announcements from the NDPC
OIL & GAS TRADES LETTER TO BIDEN
On July 20, 2022, the North Dakota Petroleum Council (NDPC) joined a coalition of 18 oil and gas associations in sending a LETTER to President Biden urging him to change the narrative about climate change and oil and gas emissions.
The US oil and gas industry is committed to providing low-cost, low carbon energy to the world. Contrary to easy political messaging, that mission is consistent with the Biden Administration's goals to address climate change.
The letter wants it to be clearly known that "the greatest emissions reductions in the world have been achieved because of the American shale revolution, as natural gas displaced higher-emitting fuels. Within our operations, we are meaningfully reducing emissions while increasing production. Shutting down US energy exports or production of oil and natural gas here in America will only lead to higher emissions, as that void will be filled by less regulated, higher emitting sources. It will also drive up costs and exacerbate the economic pain that Americans are already feeling amidst record high inflation."
Oil & Gas Trades Letter to Biden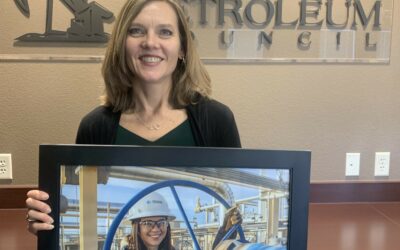 Each year, the North Dakota Petroleum Council (NDPC) requests its members to submit photographs to be considered as the photo of the year. When Communications Director, Reva Kautz, saw the 2023 NDPC Membership Photo, it became her goal to meet this young professional featured in the image, whose captivating smile catches everyone's eye.
read more