NDPC Awards
The North Dakota Petroleum Council recognizes and celebrates the achievements, innovations and advancements of its members and industry leaders each year at the Annual Meeting.
Distinguished Industry Leader
Outstanding Public Servant
Industry Achievement Awards
Our greatest resource is our people, and the NDPC is grateful for the commitment to service and operational excellence of our industry leaders and companies.
Tthe Hall of Fame recognizes leaders who have made significant contributions to the development of oil and natural gas in North Dakota. The criteria for the award includes at least 25 years of work in the oil and gas industry with the majority of that time being spent in the Williston Basin. In addition, the recipient must have contributed significantly to the functions and activities of the associations representing the oil and gas industry in North Dakota and supported the promotion and development of the industry through hard work on behalf of the membership, commitment to well-being of the industry, and participation in association activities.
NDPC Hall of Fame Inductees
A. G. GOLDEN, 2003
DICK BROSCHAT, 2004
KEN LUFF, 2005
JOHN W. MORRISON, 2006
JEFF HERMAN, 2007
JACK SWENSON, 2008
WAYNE BIBERDORF, 2009
ERNEST R. FLECK, 2010
PERRY PEARCE, 2011
BOB MAU, 2013
RICK ROSS, 2014
KATHY NESET, 2015
ALAN ANDERSON, 2016
CRAIG SMITH, 2017
TERRY KOVACEVICH, 2018
LYNN MOSER, 2019
LARRY DOKKEN, 2021
JOHN KEREKES, 2022
NDPC
Distinguished Industry Leader
The Distinguished Leadership Award is presented to an industry veteran who has gone above and beyond their respective roles and duties to help the North Dakota petroleum industry educate the public and support the NDPC's community outreach efforts through NDPC programs and other association and industry activities. The recipient of this award is selected by a committee based on excellence in public service.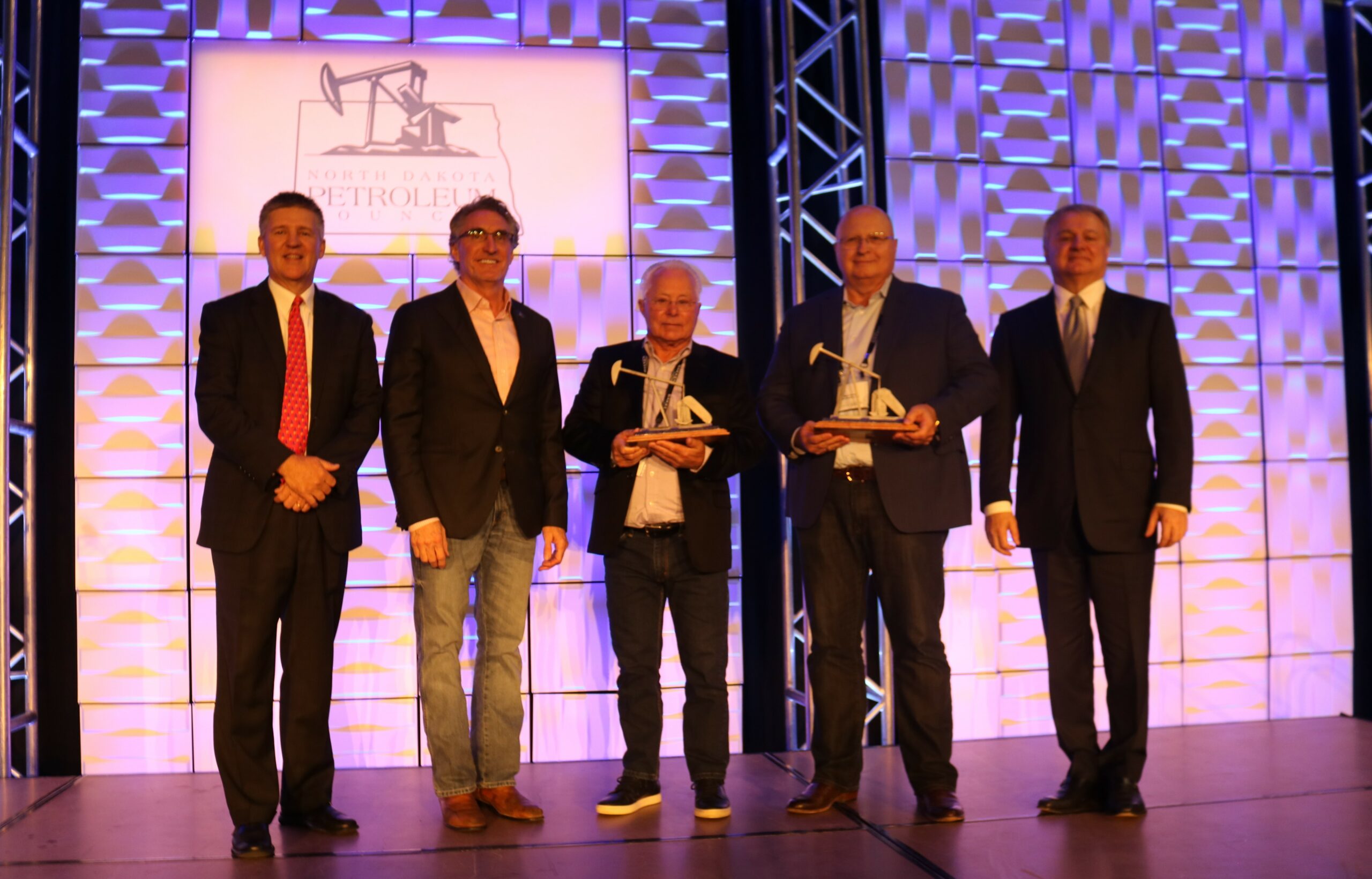 2022 Distinguished Industry Leaders, ARLAN ARNSON AND MARK GJOVIG
OUTSTANDING
Public Servant
The North Dakota Petroleum Council's Outstanding Public Service Award is designed to acknowledge, and reward elected officials, legislators, and other public servants who go beyond the normal call of duty to make our state a better place to live and work.
The recipients of this award are selected for their excellence in public service and their efforts to improve the business climate in the state while ensuring that all parties are treated fairly, and rules and policies are followed.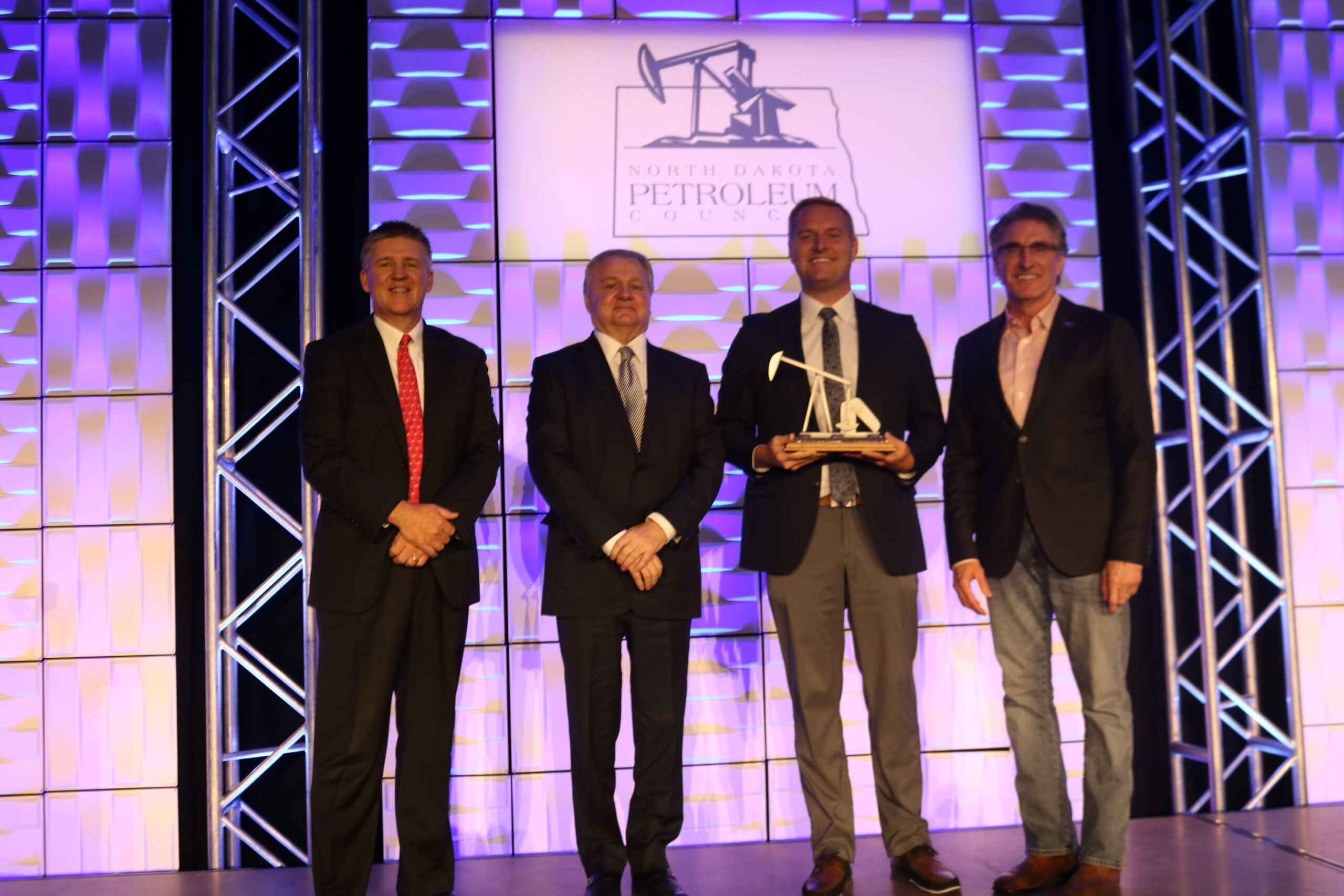 2022 Outstanding Public Servant, RYAN RAUSCHENBERGER
NDPC
Industry Achievement Awards
The North Dakota Petroleum Council's Industry Achievement Awards recognizes companies that demonstrate excellence in safety, community engagent, and environmental stewardship. 
Recipients are recognized at the NDPC Annual Meeting each year.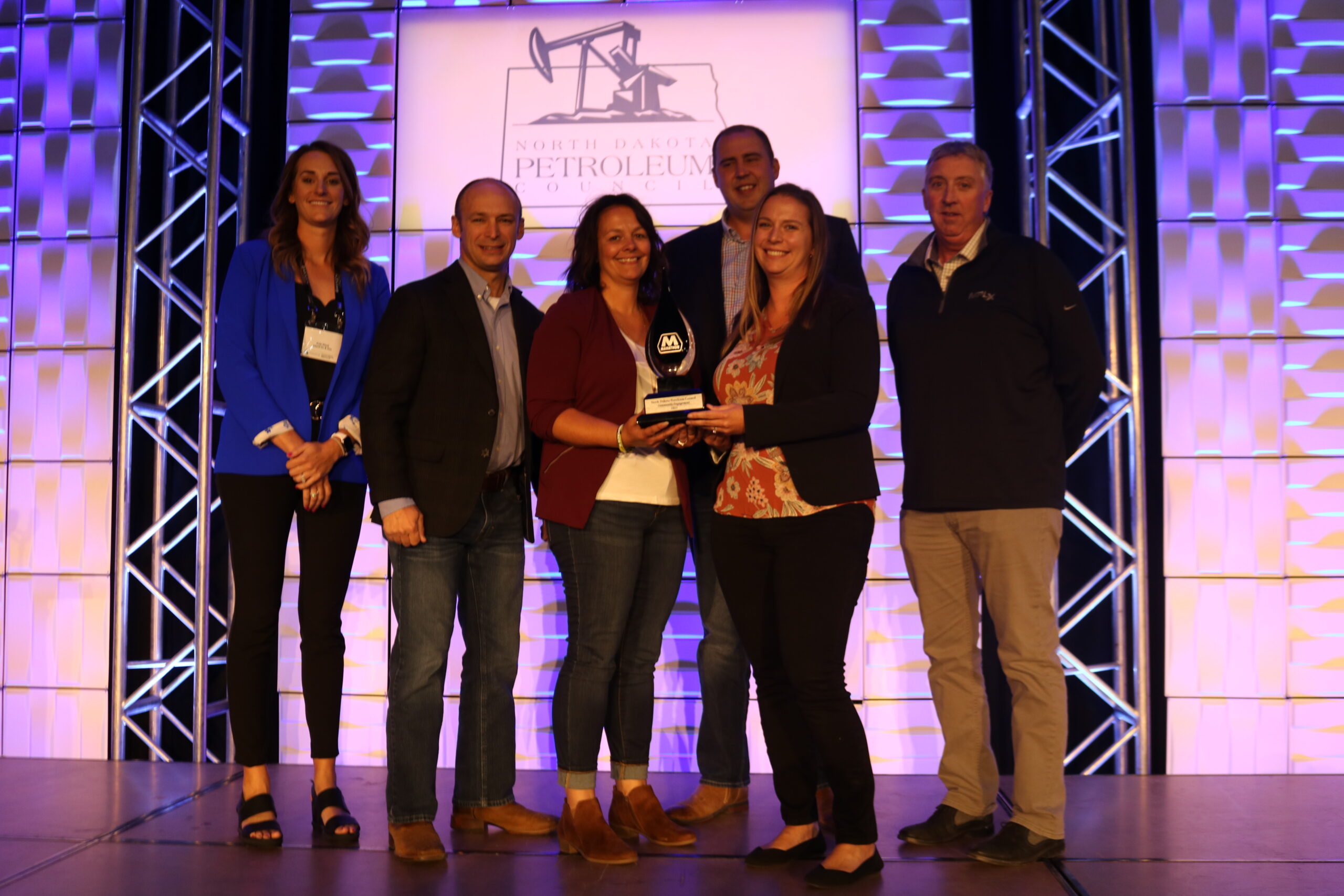 2022 Community Engagement Award Receipients, Marathon Petroleum Corporation