POLICY & ADVOCACY
The NDPC serves as the leading voice for North Dakota's oil and gas industry. We are committed promoting and enhancing the discovery, development, production, transportation, refining, conservation, and marketing of oil and gas in North Dakota. We work to achieve this by facilitating open discussions among members, influencing regulatory policies, and engaging key stakeholders.
With your help, we ensure leaders understand the importance of smart and reasonable energy policies. Learn more about how we advocate for our industry and member companies and how you can get involved and support us.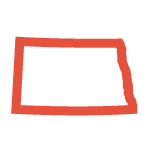 STATE & LOCAL ADVOCACY
State and local regulatory engagement is one of our top priorities, and we work with state, local and tribal leaders to ensure North Dakota remains a great place to do business.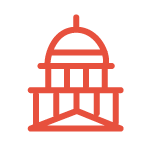 FEDERAL ADVOCACY
We serve as North Dakota's watchdog on policies and bills coming out of Washington D.C. With other industry partners, we are committed to representing our members' best interests.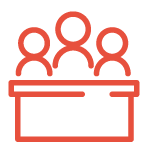 AD HOC COMMITTEES
From legislative and regulatory issues to communications and outreach, our members have an opportunity to get involved and help craft our strategies for emerging issues.
Representing you
in North Dakota
State and local regulatory engagement remain a key focus of our overall strategy. Through the Regulatory Committee and various Task Forces, the NDPC focuses efforts on rulemaking and regulatory policy updates relevant to the oil and gas industry. 
In addition to legislative and regulatory action, the NDPC also partners with other industry organizations in legal matters. We continue to evaluate legal options regarding federal regulations and rulemaking on a case-by-case basis.
State Rulemaking
We engage at all levels with state regulatory agencies, including, but not limited to, the North Dakota Industrial Commission, North Dakota Public Service Commission, Department of Mineral Resources, Department of Health, Department of Environmental Quality, and State Land Board. We are committed to ensuring rules and regulations don't unnecessarily prohibit or hinder the operations of our members.
Local Strategy
Engagement with local jurisdictions, including county and city commissions and the MHA Nation, is a top priority for the NDPC. Through the Tribal Lands Committee and Trucks, Roads and Permitting Committee, we have worked to expand our community outreach team to engage and influence local oil and gas rulemakings, road and permitting restrictions, and other related developments.
Legislative Action Center
NDPC's Legislative Action Center has all the tools you need to not only follow the issues that matter to NDPC, but also to take the next step by making your voice heard and contacting your legislators.  You can even brush up on your government 101 and read breaking political news.
This website is not designed to tell you what to think but rather to provide employees, like you, with the resources needed to exercise your civic duties by learning about the issues and getting involved.  We hope you'll look to this site as a resource, and share it with your family and friends.
By coming together, we can ensure a more prosperous tomorrow for NDPC and, more importantly, for our country.
Resources:
Advocating for you
in Washington D.C.
We serve as North Dakota's oil and natural gas industry watchdogs, keeping an eye on policies and bills coming out of Washington D.C. With other industry partners, we are committed to representing our members' best interests.
Expert Testimony
NDPC representatives have frequently appeared before U.S. Congress to provide expert testimony on bills that affect your business.
Regulatory Comments
We closely track rules and regulations coming out of federal agencies and provide comments to ensure your voice is heard.
Get Involved
From legislative and regulatory issues to communications and outreach, our members have an opportunity to get involved and help craft our strategies for emerging issues. Ad hoc committees include:
Trucks Permits & Weights Committee
Office Location
100 W Broadway Avenue, Suite 200
Bismarck, ND 58501
MAILING ADDRESS
P.O. Box 1395
Bismarck, ND 58502