Press Releases
Latest news and announcements from the NDPC.
Dokken Inducted into North Dakota Petroleum Council Hall of Fame
FOR IMMEDIATE RELEASE
October 6, 2021
Bismarck, ND – The North Dakota Petroleum Council (NDPC) inducted Larry Dokken (Williston) into their Hall of Fame during their Annual Meeting in Watford City on September 22, 2021.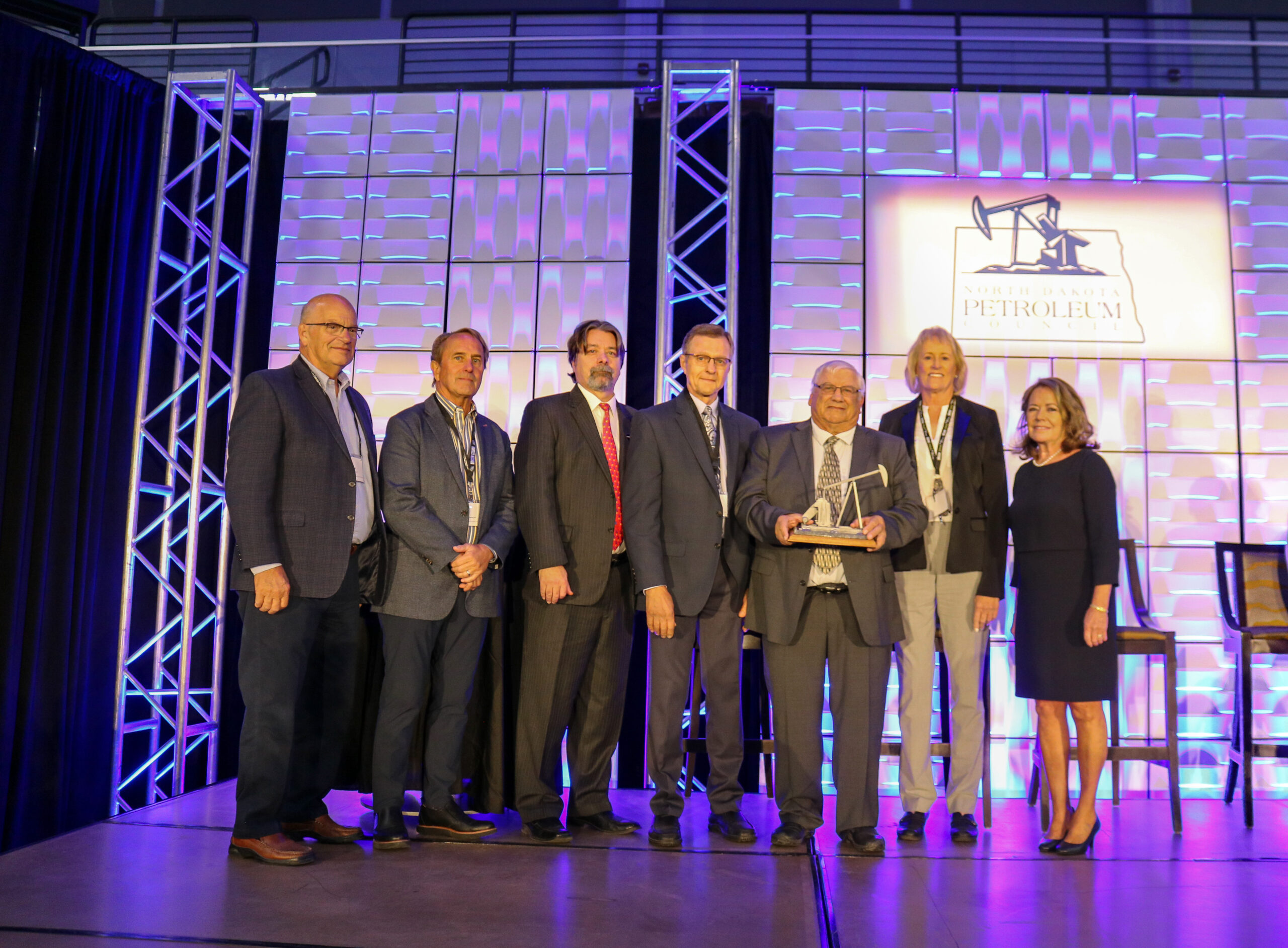 Hall of Fame Inductees (left to right): John Morrison, Bob Mau, Craig Smith, Jeff Herman, Larry Dokken, Lynn Moser, Kathy Neset
The North Dakota Petroleum Council Hall of Fame was initiated in 2003 to recognize and honor those who have demonstrated dedication to the industry and who have made a significant impact on the development and growth of our industry.
Hall of Fame inductees have worked at least 25 years in the oil and gas industry with most of that time being spent in the Williston Basin. They have made significant contributions to the functions and activities of the associations representing the oil and gas industry in North Dakota, and they have supported the promotion and development of the industry through hard work on behalf of the membership, commitment to the well-being of the industry, and participation in association activities.
"Larry has been an absolute champion for our industry," said Lynn Moser, 2019 NDPC Hall of Fame Inductee who presented the award. "In addition to his long career, Larry has also been the pioneer in organizing many of the NDPC's education and outreach activities including the teacher's seminar oilfield tour, the very first Bakken Rocks CookFest, and the Bakken Classic Fishing Tournament."
Dokken has more than 56 years of experience working in the oil and gas industry, beginning in 1964 when he began working as a roughneck, rig operator and tool pusher on work over and drilling rigs in the Williston Basin. He continued working in the industry in various leadership and consulting roles until he retired in October 2017.
After a short retirement, Larry went back to work for NESET to oversee the Cares Act Plug and Abandon program for the State of North Dakota in June 2020. Leading and managing this program, putting North Dakota oilfield service companies back to work, and providing jobs for thousands of oilfield employees, is likely Larry's greatest contribution to our industry.  A national well plugging program modeled after the great work done in North Dakota has been funded and passed by Congress.
Larry and his wife, Wanda, have been long-time residents of Williston. He has five children: Lynne, Carson, Nicci, Tarah and Tyler; eight grandchildren and three great-grandchildren.
The North Dakota Petroleum Council congratulates Larry Dokken on his long and exceptional career and thanks him for his continued work as a champion for the oil and gas industry in North Dakota.
###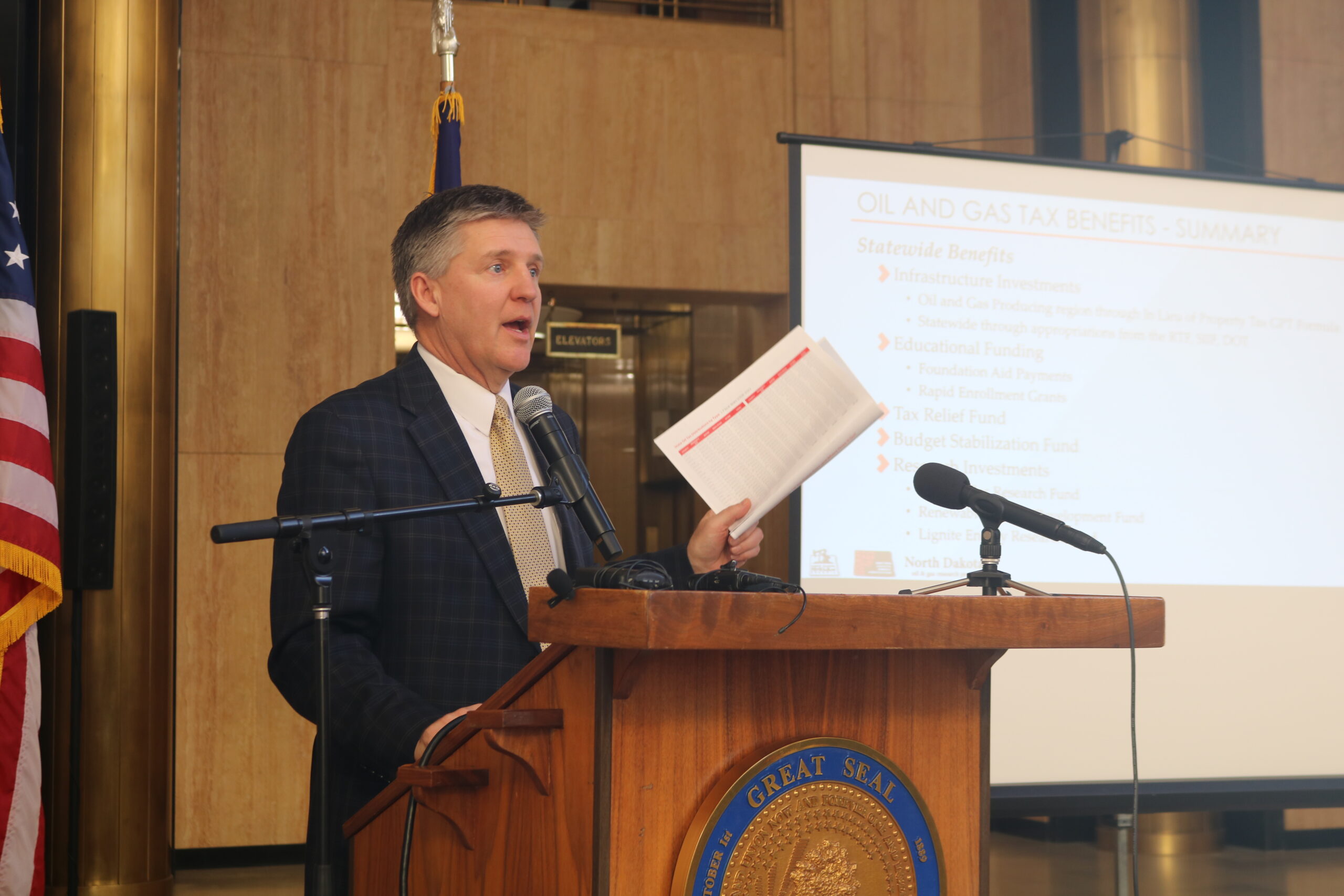 The 2022 update of North Dakota's Oil and Gas Tax Study is complete and there is good news – the revenue from the energy industry's taxes benefits every person in the state. North Dakota Petroleum Foundation and Western Dakota Energy Association shared the results of...
read more