ndpc updates
Latest news and announcements from the NDPC.
NDPC Board Members Approved, Officers and Executive Committee Elected
The NDPC Board of Directors unanimously elected their new officer team and executive committee during their September Board Meeting in Watford City on September 21. Full NDPC Membership also approved the appointment and renewal of several board of directors positions at the Annual Meeting on September 22. The new officers, executive committee members, and board of directors appointees are as follows:
BOARD OFFICERS (2021-2023):
Lawrence Bender, Fredrickson & Byron – Chairman
Todd Slawson, Slawson Exploration – Vice Chairman
Jeff Herman, Petro-Hunt – Secretary/Treasurer
Kathy Neset, NESET – Past Chairman
RENEWED EXECUTIVE COMMITTEE TERMS (2021-2024):
Martin Stuart, Marathon Oil Company
Josh DeMorrett, ConocoPhillips
Michael Kukuk, Oasis Petroleum
Blu Hulsey, Continental Resources
NEW BOARD MEMBERS (2021-2024):
Deward (Dewey) Gerdom Jr., Grayson Mill Energy
Kyle Gardner, Cobra Oil & Gas
RENEWED BOARD MEMBERS (2021-2024):
Daryl Anderson, Hams Well Service Inc
Josh DeMorrett, ConocoPhillips
Kevin Black, Creedance Energy Services
Jason Homiston, ND Energy Services
Michael Kukuk, Oasis Petroleum, Kathleen Neset, NESET
Martin Stuart, Marathon Oil Company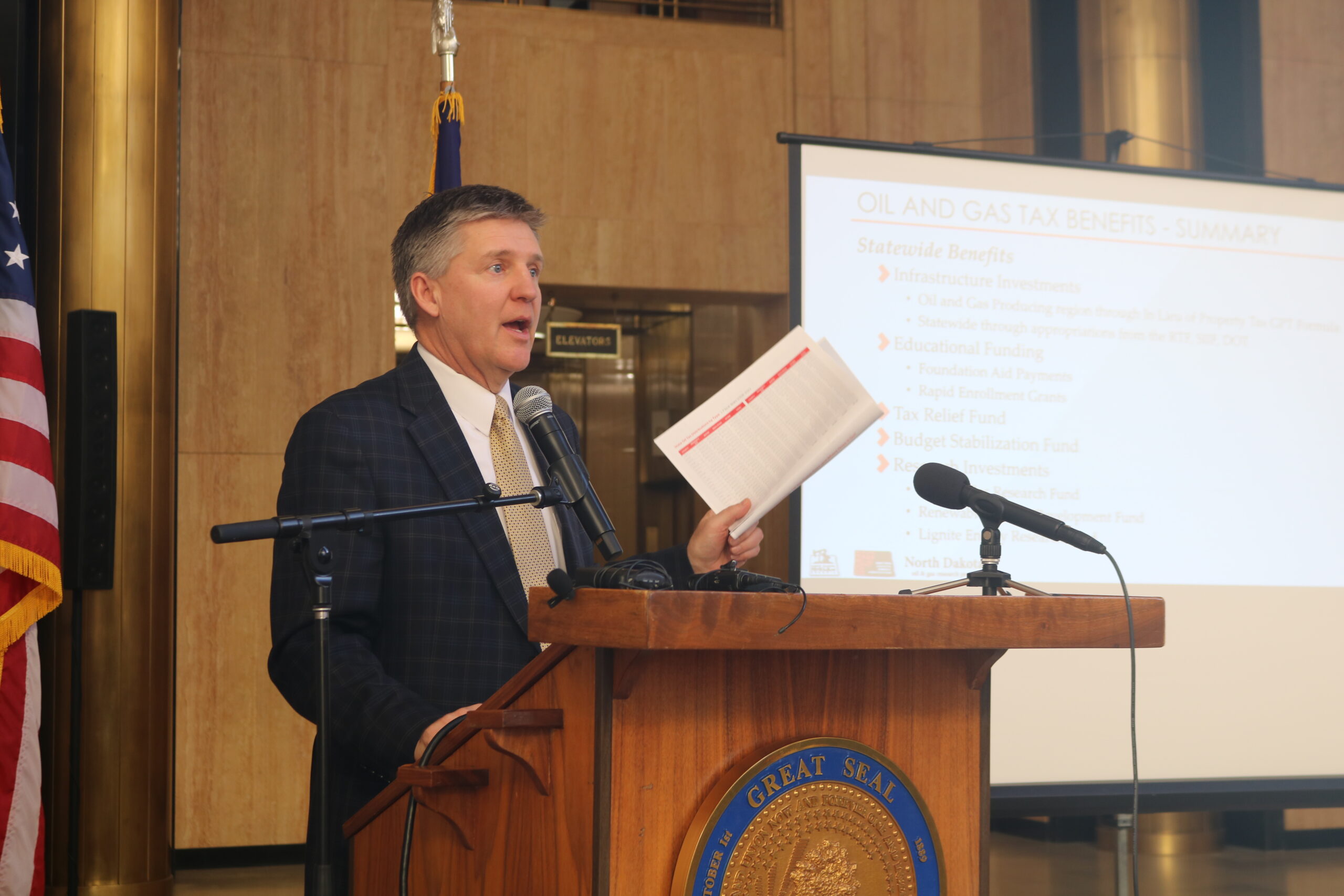 The 2022 update of North Dakota's Oil and Gas Tax Study is complete and there is good news – the revenue from the energy industry's taxes benefits every person in the state. North Dakota Petroleum Foundation and Western Dakota Energy Association shared the results of...
read more