Press Releases
Latest news and announcements from the NDPC.
NDPC Hires Sydney Arends as Marketing Specialist
Bismarck, N.D. – The North Dakota Petroleum Council (NDPC) announced that Sydney Arends has joined the organization as a Marketing and Communications Specialist. In this position, Sydney will work with the North Dakota Petroleum Council and North Dakota Petroleum Foundation to implement a digital communications strategy through social media marketing and event promotion.
"Sydney's experience will bring a new perspective to our team," said Ron Ness, President of the NDPC. "We look forward to using her knowledge and talents to represent our member organizations and grow support for North Dakota's diverse energy industry."
Sydney brings a grassroots background to this position, having spent two and a half years working for a grassroots environmental non-profit, advocating for all-of-the-above energy policy.  Most recently, Sydney served as an Assistant to the House Majority Leader during the 67th North Dakota Legislative Assembly, curating communications and social media, and helping with other legislative work.
Sydney attended North Dakota State University where she studied Strategic Communications and Chemistry.
-###-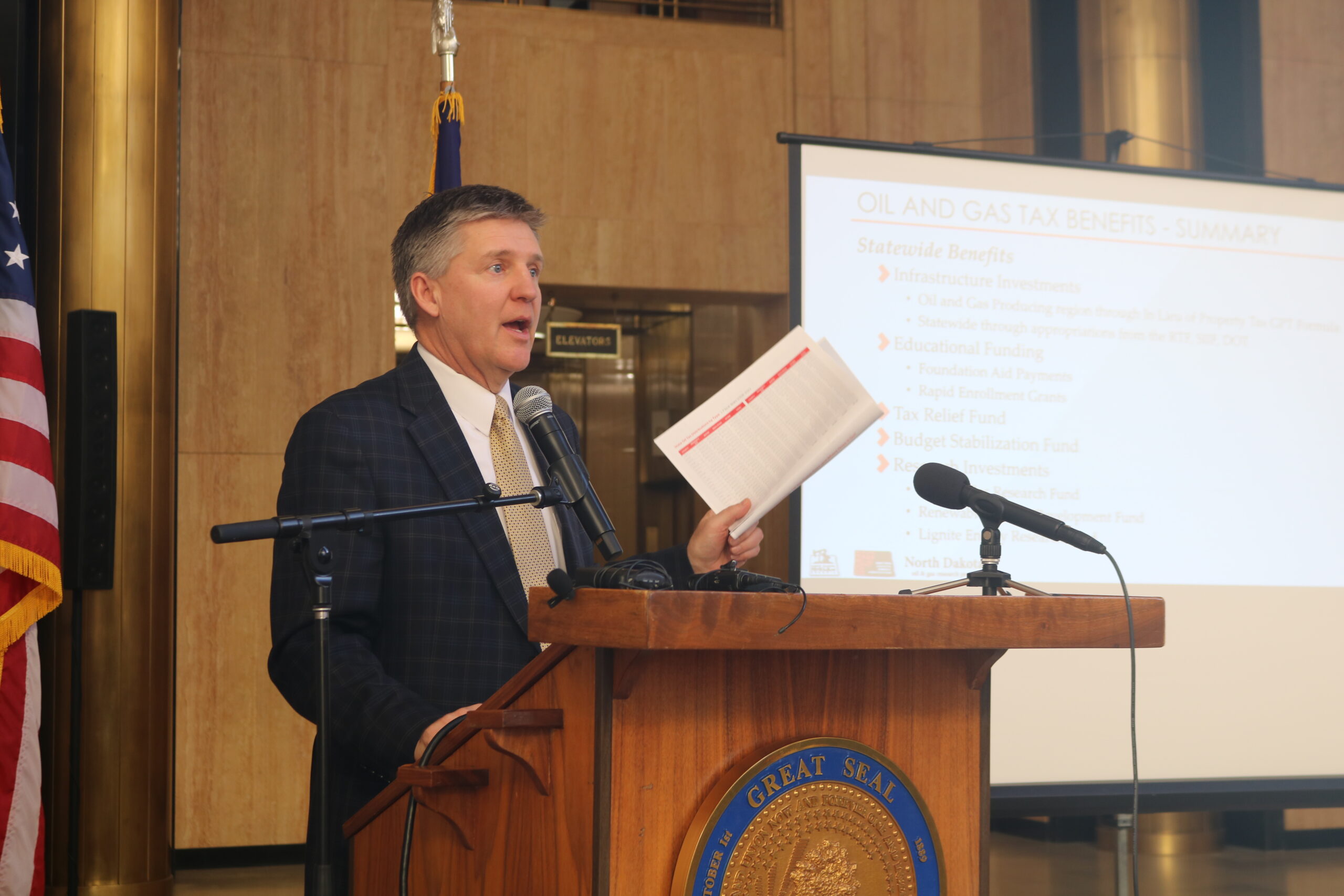 The 2022 update of North Dakota's Oil and Gas Tax Study is complete and there is good news – the revenue from the energy industry's taxes benefits every person in the state. North Dakota Petroleum Foundation and Western Dakota Energy Association shared the results of...
read more