Press Releases
Latest news and announcements from the NDPC.
NDPC Responds to Biden Administration's Call for OPEC+ to Increase Production
Bismarck, N.D. – In response to today's STATEMENT from the White House, calling on OPEC+ to increase production, the North Dakota Petroleum Council issued the following statement:
"Since he took office, President Biden has been using every tool available to hamstring our domestic oil and gas industry.  Immediately signing Executive Orders to stop leasing of federal resources and instructing every level of the federal government to draft rules and regulations to restrict our ability to produce affordable and reliable energy here in the United States," said Ron Ness, President of the North Dakota Petroleum Council.  "Feeling pressure from consumers faced with high gas prices and trying to recover from the economic devastation of 2020, the Biden Administration is now urging OPEC+ to increase production to ensure competitive energy markets.  If the White House actually cared about Americans having access to "affordable and reliable" energy, as they claim in their statement, they would be taking every step necessary to facilitate increased production here in America and ease off their plans to regulate our domestic industry out of business.  We don't need OPEC, a cartel made up of nations that wish to do us harm, to produce more oil.  We need our leaders to let us do what we do best, produce American oil and support American jobs and economic growth right here at home."
-###-
Media Contact:
Kristen Hamman
Director of Regulatory and Public Affairs
701.223.6380 | khamman@ndoil.org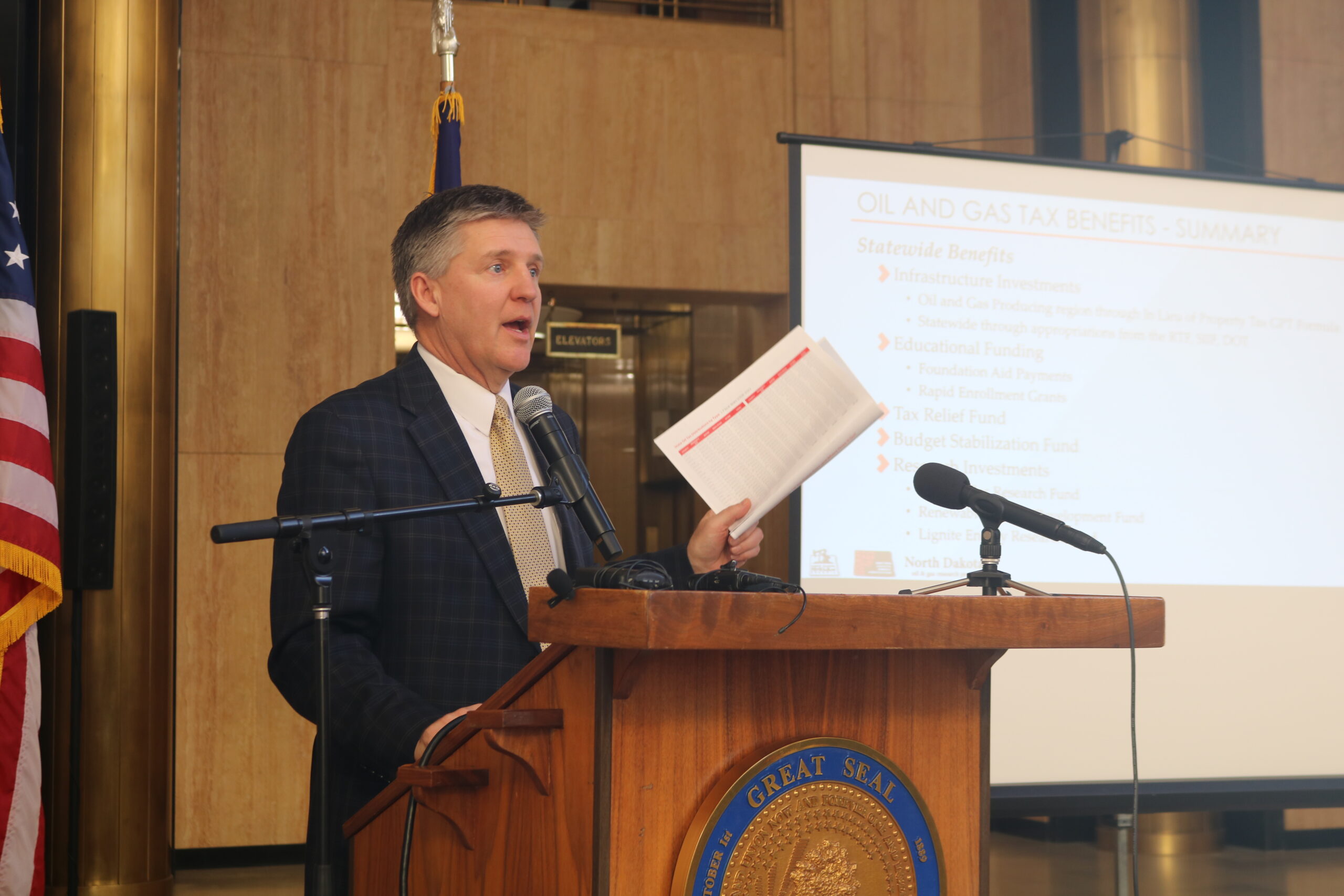 The 2022 update of North Dakota's Oil and Gas Tax Study is complete and there is good news – the revenue from the energy industry's taxes benefits every person in the state. North Dakota Petroleum Foundation and Western Dakota Energy Association shared the results of...
read more