VIDEOS & RESOURCES
Virtual events, presentation recordings, and video resources from the NDPC
NDPC President Ron Ness on Fox Business – calls on President Biden to change course on energy
NDPC President Ron Ness and US Oil & Gas Association President Tim Stewart appeared on Cavuto: Coast to Coast today to discuss a joint trades LETTER they recently sent to President Biden.
"This President could change the price of gas tomorrow if he would come to the podium and announce that his administration is changing direction, direct his agencies to work with industry, approve permits, approve pipeline projects, urge the financial sector to invest in oil and gas and grow production in America." Ron Ness, NDPC President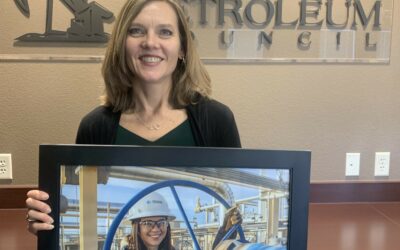 Each year, the North Dakota Petroleum Council (NDPC) requests its members to submit photographs to be considered as the photo of the year. When Communications Director, Reva Kautz, saw the 2023 NDPC Membership Photo, it became her goal to meet this young professional featured in the image, whose captivating smile catches everyone's eye.
read more