INDUCTED 2010
ERNEST R. FLECK
Ernest R. Fleck was inducted posthumously as the eighth inductee of the North Dakota Petroleum Council Hall of Fame. The ceremony took place at the NDPC's 29th Annual Meeting held Sept. 21-23 in Minot, ND.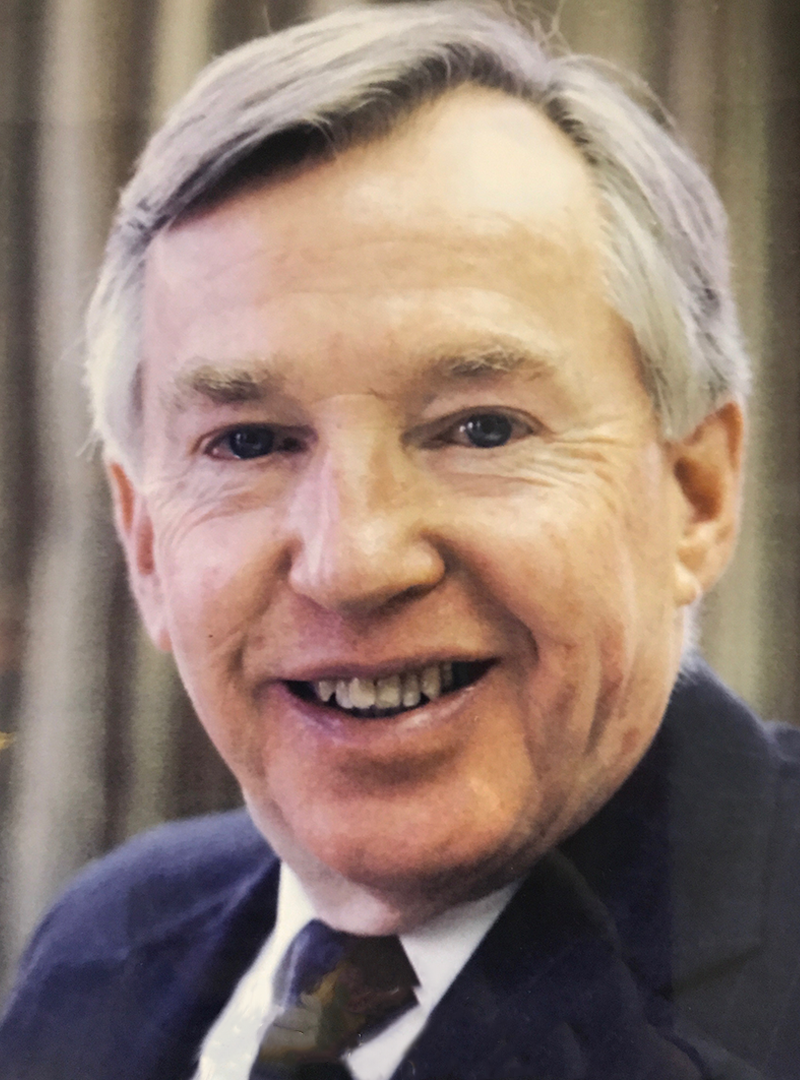 Ernie was born Sept. 17, 1921, in Lyndhurst, N.J., the son of Joseph P. and Irene (Funk) Fleck, was raised and educated in Mandan, ND. He attended St. John's University in Collegeville, Minnesota and graduated in 1943 with a degree in pre-law. Ernie served as a captain in World War II with the 392nd Bomber Group in England. He left active duty in 1945 to begin law school.
In 1946 he married Justine ""Rusty" at St. Mary's Catholic Church, Bismarck. Ernie attended Notre Dame for three years, graduating in 1948 with a doctorate of jurisprudence. He started practicing law in 1949 with the Strutz-Jansonius Law Firm in Bismarck, which is now known as Crowley Fleck PLLP.
He practiced law in Bismarck for 46 years, working in numerous areas including oil and gas, mining law, and environmental law. He authored a number of papers including "North Dakota Oil & Gas Law and Land Practices," "Severed Mineral Interests," and "Selected Leasing Problems."
Ernest was also very civic-minded. He served as a Bismarck City Commissioner, a member of the Mary College Board of Trustees, President and Trustee of the Rocky Mountain Mineral Law Foundation, and President of the Leach Foundation. He also served as director of the Rocky Mountain Oil & Gas Association.
Ernest and Rusy had two daughters, Barbara and Jane, and one son, Joel. He passed away in 1995.  
"
Ernie was an excellent lawyer and strong leader for the oil and gas industry for its first four decades in North Dakota. He was responsible for many legislative compromises that enabled the industry to remain viable and active in North Dakota, particularly during the turbulent early 1980s."
– JOHN MORRISON, 2006 INDUCTEE
The North Dakota Petroleum Council Hall of Fame was initiated in 2003 to recognize and honor those who have demonstrated dedication to the industry and who have made a significant impact on the development and growth of our industry.