INDUCTED 2021
Larry Dokken
Larry Dokken was inducted into the North Dakota Petroleum Council Hall of Fame in September 2021 for his many years of service, leadership, and philanthropy in North Dakota's oilfields.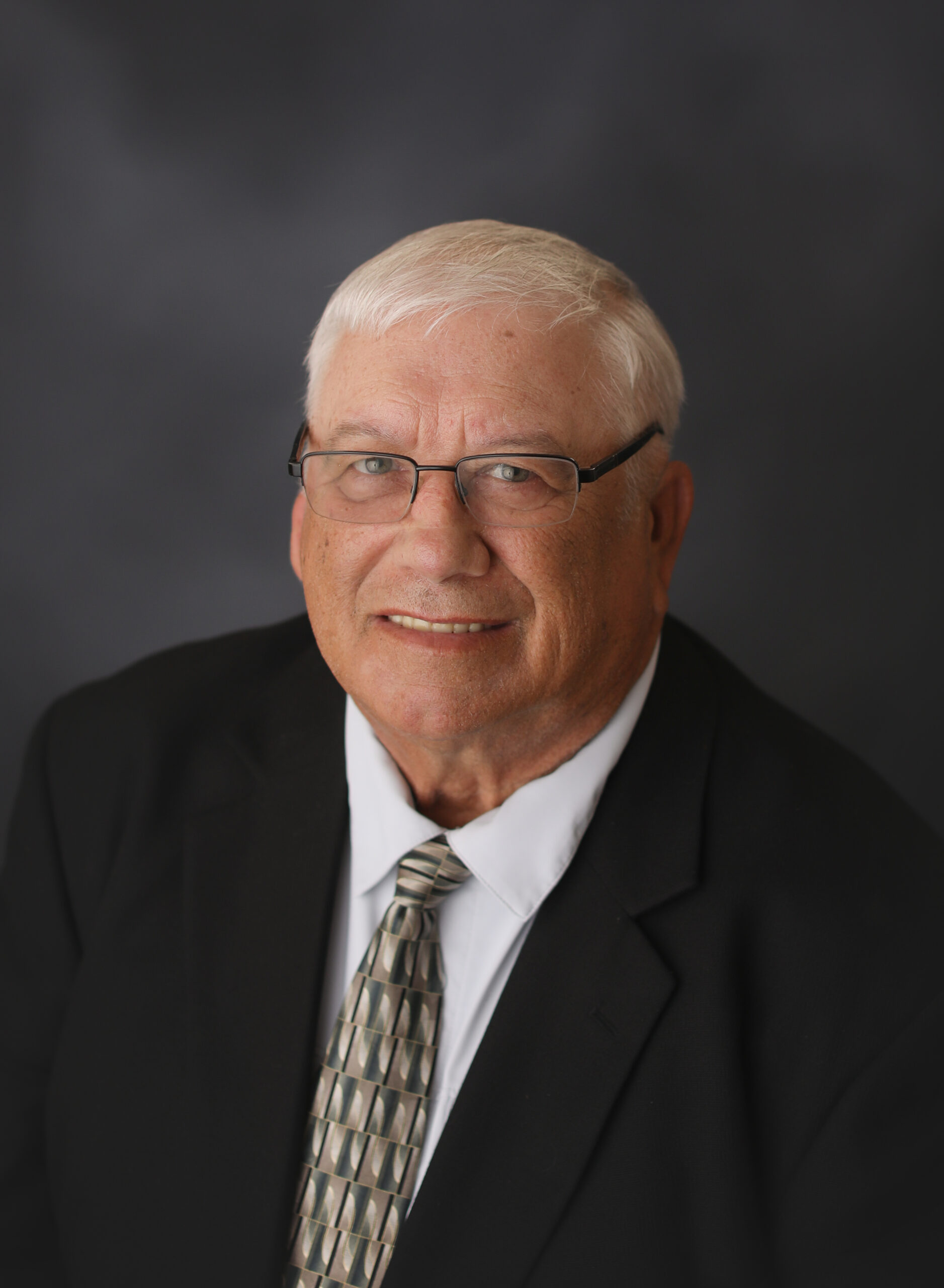 Larry Dokken has more than 56 years of experience working in the oil and gas industry, beginning in 1964 when he began working as a roughneck, rig operator and tool pusher on work over and drilling rigs in the Williston Basin. In 1974, he joined Bakker Oil Tools as Tool Specialist and District Manager. While working for Baker Oil Tools Larry also worked on snubbing units in Vernal, Utah.
In 1979 a partnership was formed to start H & L Rentals & Well Service Company. In 1990 Larry sold his share of H & L to his partner. Larry started consulting for Williston Basin Consulting in 1990 as completion supervisor & later managed Williston Basin Consulting.
In 1992 he became production foreman for BTA Oil Producers in Williston, ND. He worked for BTA in North Dakota, Montana, and Mississippi over seeing drilling and completions on vertical and horizontal wells in Williston Basin including shallow gas wells in North Dakota & Montana. Larry worked on high-pressure gas wells in Wyoming and Utah for BTA including coiled tubing units.
January 2009, Larry was employed by Frear Consulting working for Marathon Oil, Whiting Oil & Gas, Hunt Oil, Petro-Hunt, Enduro on Horizontal Bakken & Three Fork wells including cleanouts with workover rigs, coiled tubing units &, fishing jobs. Larry worked in Robinson Lake Office for Whiting Oil & Gas assisting as Operation Supervisor managing rig supervisors, inventory and support on major workovers.  Larry was Northern Rockies Assistant Manager for Frear consulting assisting consultants as well as oil companies with issues and problems on oil wells.
After a short retirement starting October 2017 to June 2020 Larry went back to work for Neset Consulting to oversee the Cares Act Plug and Abandon program for the State of North Dakota. After completing the Plug and Abandon program, he stayed on with NESET as an Operations Superintendent.
In addition to his long career, Larry has also volunteered his time and expertise for several organizations, including as a Past President of the Williston API Chapter; a director and member of the North Dakota Petroleum Council Board of Directors and Executive Board; and a member of the BLM Resource Advisory Council representing the Energy & Minerals Division. He continues to assist the North Dakota Petroleum Foundation with oilfield tours and educational opportunities, as well as serving on the Foundation's Bakken Classic Fishing Tournament Committee.
Larry is originally from Greenbush, Minnesota, but he and his wife, Wanda, have been long-time residents of Williston. He has five children: Lynne, Carson, Nicci, Tarah and Tyler; eight grandchildren and three great-grandchildren.
SEPT. 21, 2021
INDUCTION CEREMONY
Larry was inducted into the NDPC Hall of Fame by 2019 Inductee Lynn Moser during the NDPC Annual Meeting in Watford City, ND on September 22, 2021. Larry was joined by his family and Hall of Fame members Lynn Moser, Kathy Neset, Craig Smith, Jeff Herman, Bob Mau, and John Morrison.
"Larry has been an absolute champion for our industry. In addition to his long career, Larry has also been the pioneer in organizing many of the NDPC's education and outreach activities including the teacher's seminar oilfield tour, the very first Bakken Rocks CookFest, and the Bakken Classic Fishing Tournament."
– LYNN MOSER, 2019 INDUCTEE
The North Dakota Petroleum Council Hall of Fame was initiated in 2003 to recognize and honor those who have demonstrated dedication to the industry and who have made a significant impact on the development and growth of our industry.