Lynn Moser was inducted into the NDPC Hall of Fame during the NDPC Annual Meeting in Watford in 2019. She is the latest in a long list of leaders who have dedicated much of their careers to supporting, promoting and advancing the industry in the state.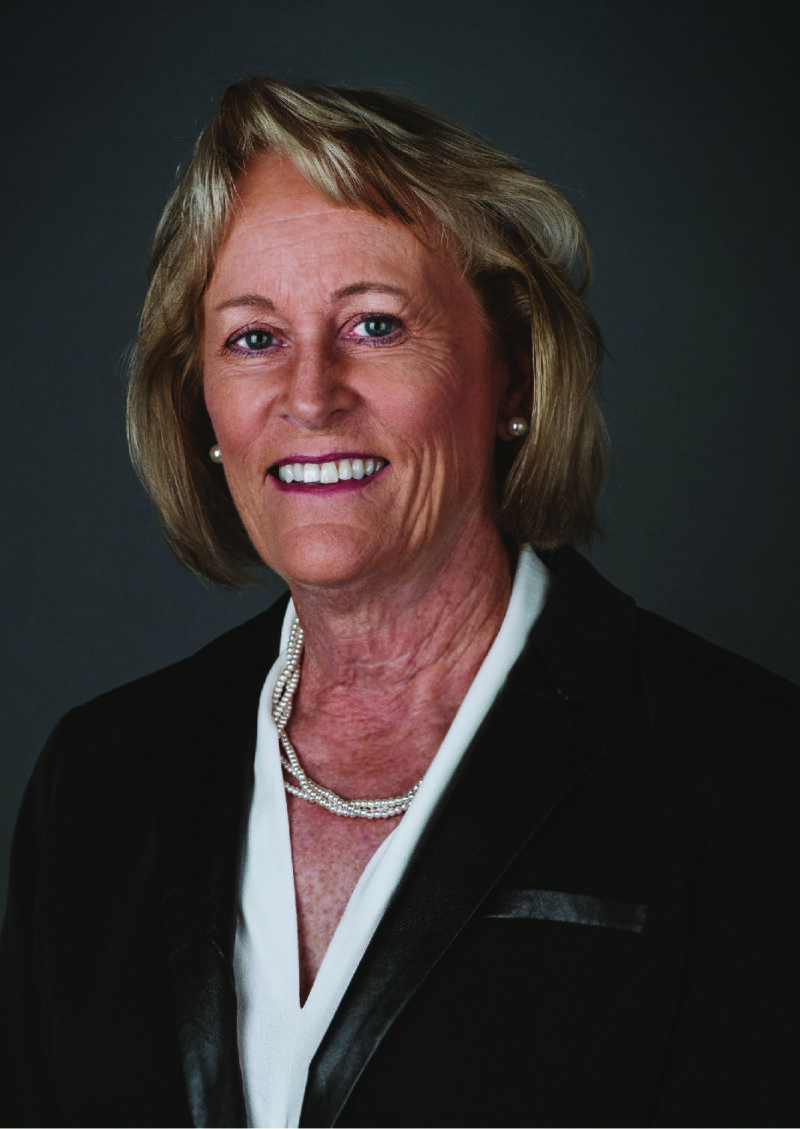 Lynn Moser is the President of Inland Oil & Gas, a role she has held since taking the reins from her father, Berk, in 1989. Over her many years with the family-owned company, she has been involved in managing the company's shallow gas drilling and production operations in South Dakota, acquiring leases, minerals, and working interest properties, consulting and evaluation of mineral properties and ventured into natural gas trading.
Managing the risks inherit with this volatile industry, Lynn found niches in land services and investments that weathered the significant industry downturn in the late 1980's and through the 90's. She aggressively grew her company's leasehold early in the Bakken play and today actively participates as a non-operator.
Lynn is proud of her family business which has passed its 50-year mark and now moves forward with its third generation led by her daughters Kate Black and Twila Weis.
In addition to running a company, Lynn has also been very active in industry trade groups. She led the Landman's Association of North Dakota as President in 1987, was Vice-President of the Independent Petroleum Association of Mountain States for the state of North Dakota, and was appointed to the Interstate Oil & Gas Commission by Governor Ed Schafer. In 2011 she was honored by the Landman's Association of North Dakota with its highest honor, the Robert Stenberg Jr. award. She is one of just seven awardees, and joined the ranks with her father, Berk Strothman, who was honored 30 years prior.
In 1991, Lynn began serving as a board member when the ND oil association was an arm of the Rocky Mountain Oil & Gas Association, and was the first Secretary of the newly formed North Dakota Oil & Gas Association, a precursor to today's North Dakota Petroleum Council. She continues to serve on the board and as a member of the finance committee.
In 2015, the Prairie Business magazine recognized Lynn as one of the region's "Top 25 Women in Business". Additionally, Lynn continues to serve on the board of US Bank in Bismarck. Lynn's passion outside the oil industry has been in 4-H, having served as a 4-H leader for 30 years and as a member of the ND 4-H Foundation board.
The North Dakota Petroleum Council Hall of Fame was initiated in 2003 to recognize and honor those who have demonstrated dedication to the industry and who have made a significant impact on the development and growth of our industry.