Rick Ross became the 11th inductee into the Hall of Fame at the NDPC's 33rd Annual Meeting. He was selected by past recipients for his service and commitment to promoting and developing the oil and gas industry in North Dakota.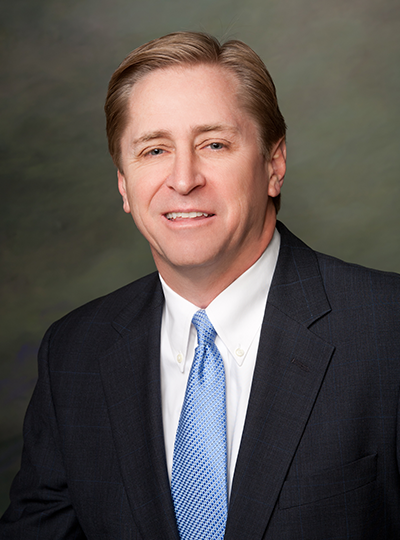 Ross Ross, a native of Rapid City, S.D., has 32 years of oil and gas experience. He joined Whiting Petroleum in March 1999 as a senior petroleum engineer and became operations manager in January 2000, vice president of operations in Denver in May 2007, and senior vice president of operations in June of 2014. Prior to joining Whiting Petroleum, he worked 18 years with Amoco, involving the Rocky Mountains, Mid-Continent and Gulf Coast areas. Rick currently serves as a Senior Vice President of Operations for Whiting.
Throughout his career, Rick spent 12 years on the NDPC Board of Directors and the Executive Committee, and served as Chairman of the Board for one term. He has led the organization on many fronts including the Hydraulic Fracturing Technology Task Force that developed cutting-edge recommendations to the ND Industrial Commission to reduce blowouts during the fracking and flow-back process.
He is a graduate of the South Dakota School of Mines, graduated from the UVA Darden School of Business Executive Program, and is a registered professional engineer in the State of Colorado. He is a member of the Society of Petroleum Engineers and is a Registered Professional Engineer in the State of Colorado. He and his wife Patti have two sons and live in Colorado.
"Rick has been at the forefront of much of the Council's success over the past decade. As a leader in both the Council and the industry, Rick's knowledge and experience have contributed greatly to the state reaching 1 million barrels of production per day and becoming the economic and energy powerhouse that it is today."
– PERRY PEARCE, 2011 INDUCTEE
The North Dakota Petroleum Council Hall of Fame was initiated in 2003 to recognize and honor those who have demonstrated dedication to the industry and who have made a significant impact on the development and growth of our industry.