INDUCTED 2009
WAYNE BIBERDORF
Wayne Biberdorf was inducted as the seventh member of the North Dakota Petroleum Council Hall of Fame at the Petroleum Council's 28th Annual Meeting in September 2009 in Medora, ND.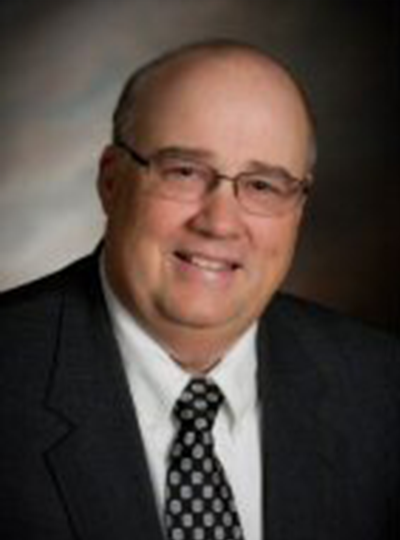 BIOGRAPHY
WAYNE BIBERDORF
Wayne Biberdorf was inducted into the NDPC Hall of Fame for his many years of service to the Council and the industry.
Wayne received Bachelor of Science degrees in math and physics from Minot State University and an engineering degree from the University of North Dakota. After teaching in the Minot Public School System, he began employment with Hess Corporation in 1980. He has held various positions with Hess, including Operations Manager, District Engineer, Business Unit Manager and Manager of Strategic Projects. He retired from Hess in 2010.
He was a member of the Society of Petroleum Engineers and has been on the Board of Directors and Executive Committee of the North Dakota Petroleum Council since 1997, serving as Chairman from 1999-2002. He is also on the Northwest Workforce Advisory Board and the North Dakota Training Advisory Board and was appointed by Governor Hoeven as one of the first members of the Oil and Gas Research Council, serving as its first chairman. 
In 2012, Governor Jack Dalrymple appointed him as Energy Impact Coordinator to improve coordination between western North Dakota and the Capitol and its state agencies. He retired from that position a year later but played a pivotal role at that time.
In 2017, the Williston API Chapter recognized Wayne for his many years of service with the organization's Lifetime Achievement Award.
Wayne is originally from Bottineau, ND, but lived many years in Williston before he and his wife, Jean, retired to Billings, Montana.
"Wayne has contributed significantly to the functions and activities of the associations representing the oil and gas industry in North Dakota and supported the promotion and development of the industry through hard work on behalf of the membership, commitment to well-being of the industry, and participation in association activities. He is certainly deserving of our association's highest honor.
"
– JOHN MORRISON, 2006 INDUCTEE
The North Dakota Petroleum Council Hall of Fame was initiated in 2003 to recognize and honor those who have demonstrated dedication to the industry and who have made a significant impact on the development and growth of our industry.