INDUCTED 2016
ALAN ANDERSON
Al Anderson became the 13th inductee into the North Dakota Petroleum Council Hall of Fame at the Petroleum Council's 35th Annual Meeting held in Minot on September 20, 2016.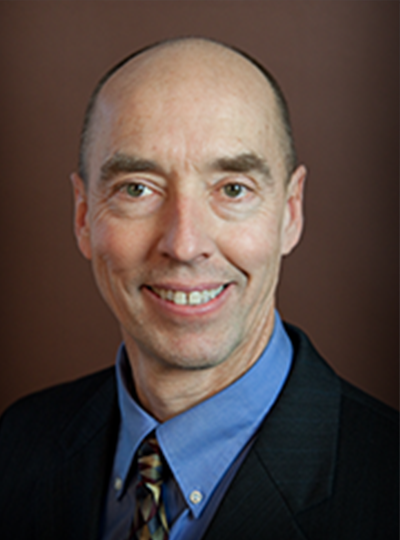 Alan Anderson was inducted into the NDPC Hall of Fame for his many years of service to the industry, including 30 years of leadership and development experience in the oil and gas industry, serving on the management team for the Tesoro Corporation. Before retiring from the company last year, he served as vice president of operations strategy and development, charged with the overall development of future business opportunities and the evaluation of strategic options for the company's future growth.
Throughout his career, he served several years on the NDPC Board of Directors, including a term as board chairman. He lent his experience and expertise to several other boards, including Bismarck State College and the Bismarck/Mandan Chamber of Commerce. He was appointed to the North Dakota Oil and Gas Research Council and has been active with Dickinson State University's Business Challenge, the Missouri Slope United Way, and the American Red Cross.
After retiring from Tesoro, he was appointed to the position of Commissioner of the North Dakota Department of Commerce in May 2011 by Governor Jack Dalrymple.
As Commissioner of the Department of Commerce, Anderson oversaw the lead agency responsible for attracting, retaining and expanding wealth in North Dakota. Commerce serves businesses and communities statewide through four divisions: Community Services, Economic Development and Finance, Workforce Development, and Tourism. The agency has hundreds of partners — local, state, federal, public, private, and non-profit – and is the primary facilitator for all entities involved in the economic and community development process.
Al retired from the Department of Commerce in 2016. He was appointed to serve as the Clean Sustainable Energy Authority's first director in 2021. The Clean Sustainable Energy Authority was established by the Legislature in 2021 under the control of the North Dakota Industrial Commission to enhance the production of clean sustainable energy, to make the state a world leader in the production of clean sustainable energy, and to diversify and grow the state's economy.
A native of Underwood, Anderson received a Bachelor of Science degree in Geological Engineering from the University of North Dakota and a Masters of Business Administration from the University of Utah.
The North Dakota Petroleum Council Hall of Fame was initiated in 2003 to recognize and honor those who have demonstrated dedication to the industry and who have made a significant impact on the development and growth of our industry.