INDUCTED 2022
JOHN KEREKES
John Kerekes was inducted as the 18th member of the North Dakota Petroleum Council Hall of Fame at the Petroleum Council's 41st Annual Meeting in September in Watford City, North Dakota.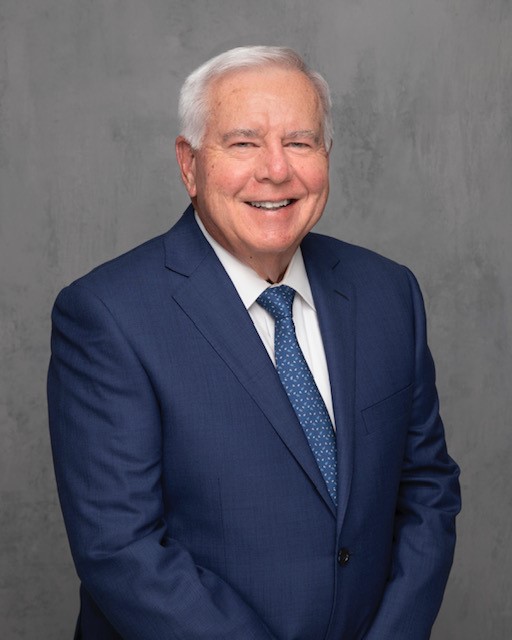 In 2014, John Kerekes retired as the Central Region Director of the American Petroleum Institute (API), the nation's preeminent energy trade association. John worked for API for 28 years, with supervisory authority over the API's state petroleum councils throughout the Midwest. He also represented API in numerous public outreach capacities, including leading the API field efforts in support of the Keystone XL Pipeline project.
John joined the API Michigan office in 1985 as the Associate Director for Governmental Affairs and was appointed Executive Director of API Michigan in 1990. He was appointed API Central Region Director in 1998. He joined API after twelve years of service in Michigan state government, where he held positions in the Labor and Commerce departments, as well as on the staff of Governor William G. Milliken, the longest serving governor in Michigan history.
John has been very active in many industrial and association groups, serving as Chairman of the Michigan Society of Association Executives in 1999 and as a member of the Board of Directors of the Michigan Chamber of Commerce from 1997 to 1999.
After retirement, John was engaged in two major pipeline projects, one of which was international in scope. In addition, he remained active in the energy industry, winning an award as an Energy Ambassador from API in 2015. In Denver, he also conducted a seminar on oil price impacts on Coloradans for the clients of the investment firm Assets and Income of Denver. He was also recruited to guest lecturer on the topics of lobbying and industry advocacy to Michigan State University undergraduate political science classes.
A Detroit, Michigan native, John resides in Morrison, CO with his wife Stella, a retired educator from Denver. They have a very large family, which includes nine grandchildren.
BUILDING A LEGACY AT NDPC
John became active inNorth Dakota through his role as API's Central Region Director. At the time, the NDPC was an API-affiliated state office – a small local trade association with two employees, fourteen members, and a $10,000 budget. North Dakota was the only state in the nation with such a unique arrangement. He poured his heart into helping NDPC succeed and rarely missed an NDPC board meeting or an Annual Meeting over the next 15 years.
John was instrumental in NDPC's transition to a stand-alone trade association in 2005. He fought for North Dakota's status with API and supported critical funding that helped a small trade association stand on its own. Today, NDPC is considered a leader in state trades in North Dakota and across the nation. This organization is now proud to have over 600 member companies, a nonprofit Foundation, and a combined annual budget of over $5 million. John played a vital role in supporting and leading the NDPC down the path to success. "I can honestly say we would not be here today without the support of John Kerekes and all of these Hall of Fame members," said NDPC President Ron Ness at the Hall of Fame Induction Ceremony. "John's hard work and commitment earned him the respect of the NDPC Board members, and he became a trusted voice and an integral part of key policy and organizational discussions." 
"John played a vital role in supporting and leading us down the path to success. I can honestly say we would not be here today without his support. Today's induction into the Hall of Fame is well deserved recognition for John's efforts in North Dakota."
– RON NESS, NDPC PRESIDENT
The North Dakota Petroleum Council Hall of Fame was initiated in 2003 to recognize and honor those who have demonstrated dedication to the industry and who have made a significant impact on the development and growth of our industry.